The Daily Point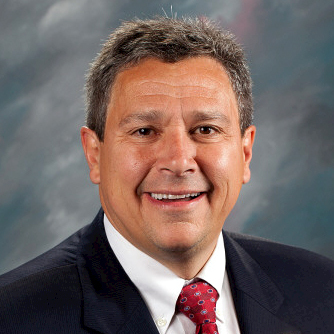 Not likely.  Even if the current crusade by courageous community leader, Senator Kip Bateman is successful in forcing a vote it's not gonna pass.  Even if by some miracle the legislature voted to repeal the very tax they overwhelmingly supported, it would be met with a veto by the Governor who led the charge for the largest tax increase since Democratic Governor Jim Florio in the 1990's.
This morning was more than a typical conversation with New Jersey Lt. Governor Kim Guadagno.  She comes into our New Jersey 101.5 studios every other Thursday for a special segment called "#DigginInWithKim".  Today she told me that the segment should be renamed, "Sparrin' with Spadea".  Guess she's been listening over the past two weeks as I've been very critical about the lack of leadership, particularly among Republicans in NJ to oppose the largest tax increase since the 1990's.  At one point during the discussion Kim mentioned that electing more Republicans will help solve the problem.  But I countered by reminding her that it was due to the Republicans cowering under pressure from GOP Governor Christie and Democratic Senate President Sweeney that enabled the tax to be passed in the first place.
Today is a day to celebrate and reflect on a great contributor to Western civilization.  Yup, the often vilified, largely mischaracterized explorer who discovered the new world.  I've been saying for years that journalists and academics are so quick to judge historical characters in the context of today's society instead of the society in which they actually lived and prospered.  Columbus is among the most pilloried.
The gas tax battle came to an ugly end in the floor of the NJ senate today. Lawmakers voting 24-14 to put a huge new tax burden on middle and working class families. We'll now turn our attention to the 24. They're all up for reelection in 2017. #rememberinnovember. Oh and unicorns. Really.
Just left state house… back at @ChasingNews. Greeted by unicorns. Really pic.twitter.com/1JwlaD4UV6

— Bill Spadea (@BillSpadea) October 7, 2016
Governor Christie and I had a tough conversation a couple months ago on my morning show.  He dismissed my question about the Transportation Trust Fund paying for a "light rail project"…essentially saying that the TTF money would only be allocated to the roads, provided the voters pass a constitutional amendment ensuring that.  Now it's true that I mentioned Atlantic City specifically.  But instead of correcting my location info, he dismissed the idea of a light rail as essentially being absurd!  Then at Friday's press conference, right before Jessica Nutt  asked the Senate President and Assembly Speaker about another "Midnight vote", Steve Sweeney discussed the funding for new light rail projects.  Two light rails, Bergen-Hudson and Camden-Gloucester and a freight line. So because I had the location wrong, Governor Christie acted as if I pulled "rail projects" out of thin air for ratings!  Yes I had bad information about the location but it seems the worst was I had bad info on the number of projects.  The fact is that TTF money will be poured into not ONE but THREE projects completely unrelated to the roads.  How exactly are three rail projects related to the crumbling roads and bridges??
For nearly seven years I've been a backer of New Jersey's Governor, Chris Christie.  He's been a strong advocate for the overburdened taxpayers in the Garden State and taken on battles that prior Governors were too weak or ineffective to tackle.  Until now.  
Sometimes you show up at work and the team is holding a "Rock-Paper-Scissors" contest to see who has the privilege of throwing a pie in my face.  After a hard fought contest with three rounds, Jillian emerged the winner.  And here's what ensued…

OK, done. I went head-to-head with the world champion of competitive eating, Joey Chestnut. Well sort of. I did participate in a contest with him and nine other competitive eaters. I didn't puke. And I won the bet. That's right, our friends at the Yankees AA club, Trenton Thunder challenged me to eat at least six pork roll sandwiches at their second annual pork roll eating competition. Six? I can do six. Of course most of my radio colleagues bet the under thinking that there is no way I'd be able to consume nearly two pounds. They did have good reason to make what was arguably the "safe bet". My Chasing News colleague Jessica Nutt presented the full story today for "Chasing News" starting off with "working weekends can be fun…" Lemme explain what she meant…
Our weekend started with a "Pork Roll Pep Rally" sponsored by the Thunder at Killarney's pub in Hamilton.
Ready for tomorrow's competition. We're at the pub and the trash talk has already started pic.twitter.com/n7tDRItFQ0

— Jessica Nutt (@ChasingJessNutt) September 23, 2016
Today's #BlueFriday honorees are the 17 brave young men and women from the graduating class of the Essex County Police Academy. 
They started their careers as Corrections Officers on Friday morning at 6am.  So of course they couldn't listen to the show and I suspect they'll be exhausted from Day One and may not catch Chasing News tonight.  If they were able to tune in they'd hear just how much we appreciate the courage and sacrifice made by the men and women who get up every morning and put on a uniform.
WATCH BILL ON PERISCOPE
@BillSpadea