Had a great conversation with New Jersey first Lt. Governor today, Kim Guadagno.  We discussed the latest proposal to raise the gas tax, the Governor's bold idea to reduce property taxes and a little Star Wars… 

The Star Wars conversation was in reference to the 'Lightsaber' I brought into the studio courtesy of our Chasing News Senior Producer Jason M. Rosenberg.  It was part of my message this week pushing back on #DarthOroho, the Republican State Senator pushing for a higher gas tax.  Oroho has been using scare tactics about the financial depletion of the Transportation Trust Fund and the 'imminent danger' facing commuters from NJ's infrastructure.  Of course, as is typically the case in politics, much of what is being used to justify a huge burden on working and middle class families is an exaggeration. 
T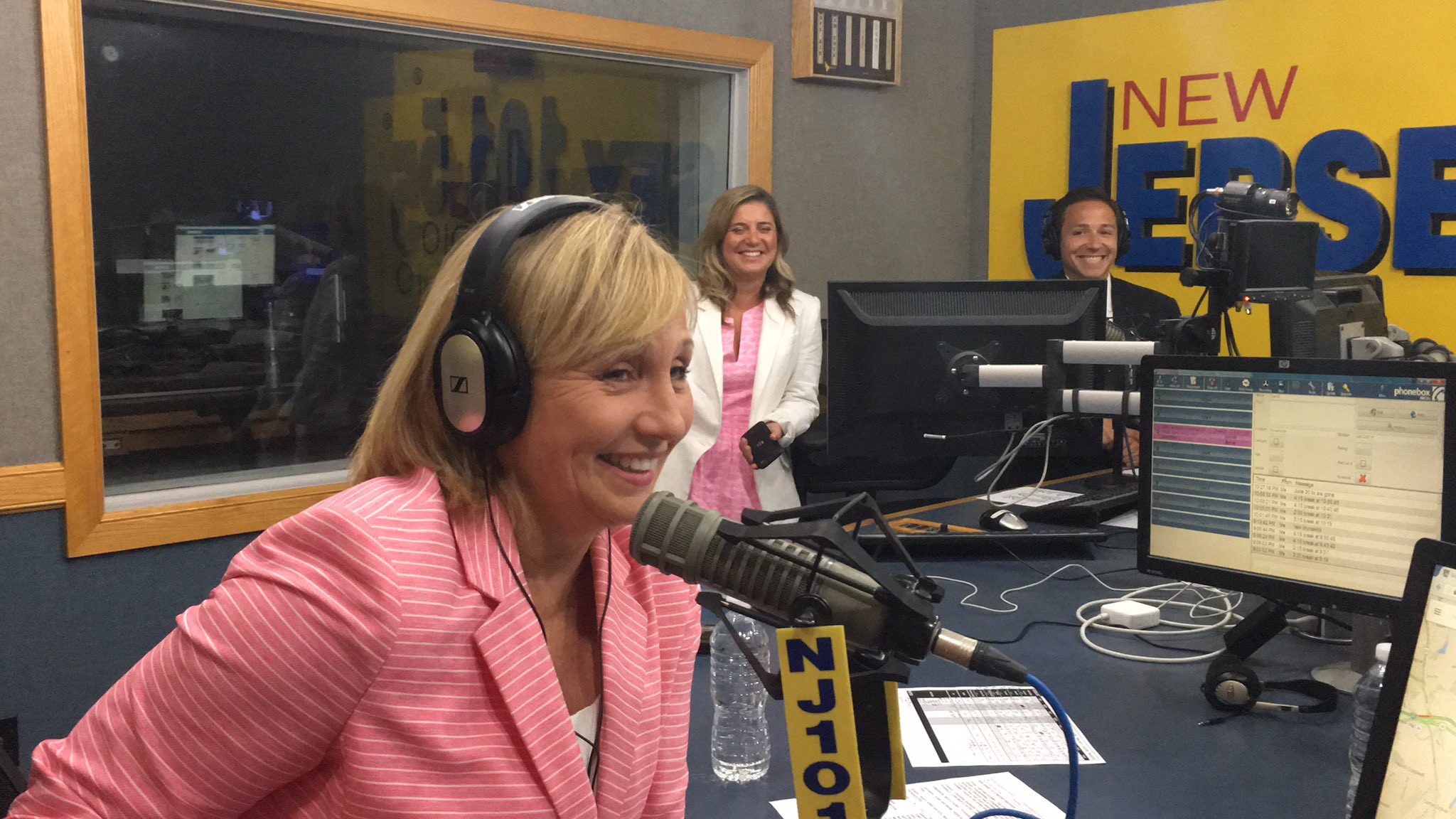 he great thing about Kim Guadagno is she gets that NJ residents feel the crushing burden of decades of mismanagement and poor decision making in Trenton.  She and the Governor are trying to right the ship despite the constant push back from public unions and Democratic legislatures who have held the majority in both houses for more than a decade in Trenton.
The latest proposal to fix New Jersey is a reversal of three decades of school funding costing taxpayers nearly ten billion dollars in the past budget.  School taxes are more than half of most real estate tax bills and despite massive amounts of money being pushed into urban districts the results are abysmal.  
So many families living in New Jersey's major cities are denied a quality education despite having the highest per student cost in the state.  It's clearly time to alleviate the problem of unfair funding forced by the state supreme court and distribute funding to students on an equal basis.  The Governor has rolled out a plan and the savings to more than 7 out of 10 taxpayers will potentially be in the thousands of dollars every year.
More on the plan next week, but suffice to say, there are more than a few of us diggin' in to stay in our homes in Jersey.  Happy that Kim Guadagno is with us.
WATCH BILL ON PERISCOPE
@BillSpadea