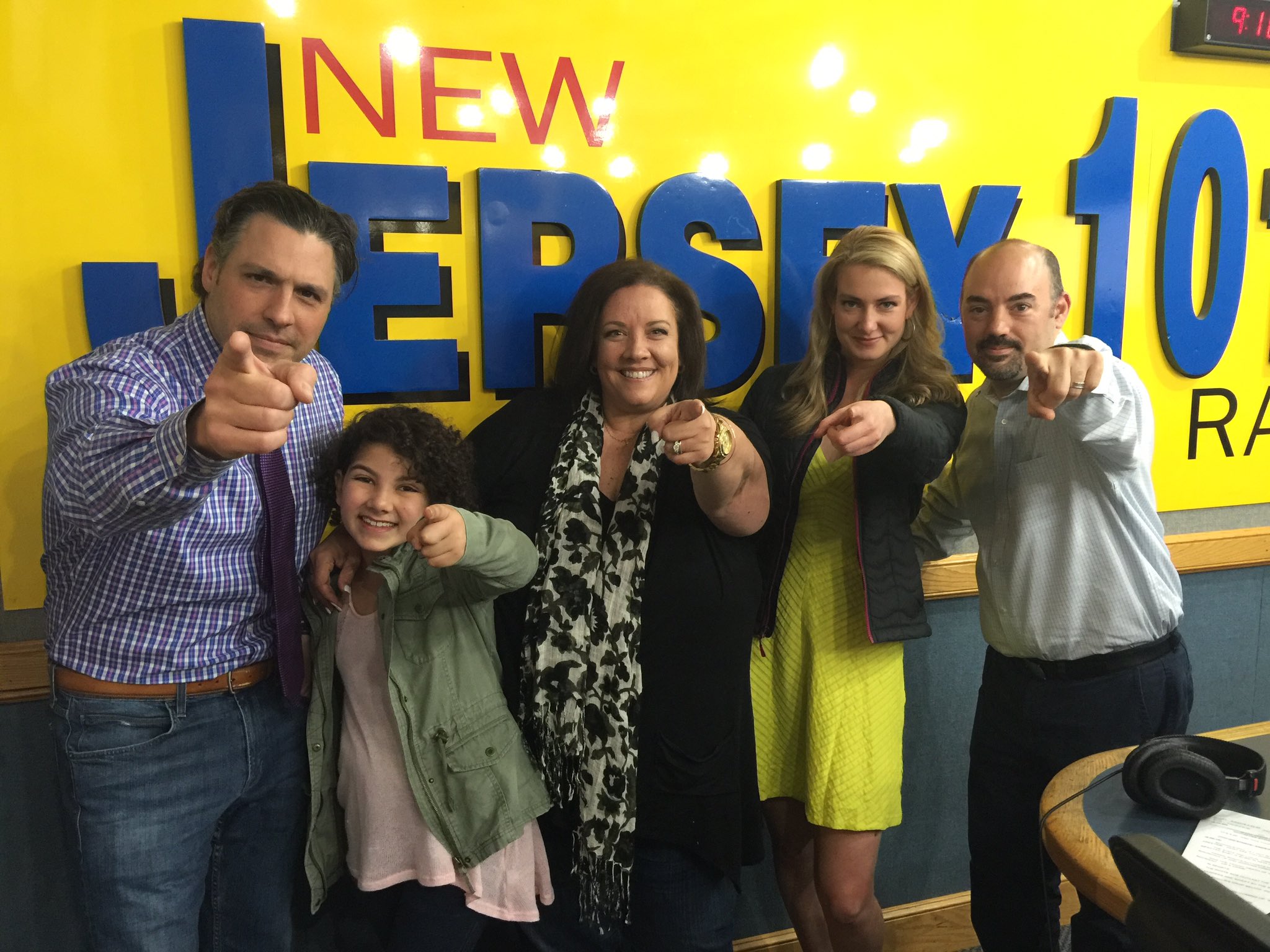 Today I met a courageous young lady from Freehold who shared her inspiring story with my morning show audience.  Grace West is 12 years old (turning 13 later this month) and is doing fine after being diagnosed with stage IV Neuroblastoma at age ten.  After years of enduring difficult treatment and not knowing whether she'd ever see her next birthday, Grace is now cancer free.  She told me that she got the good news in December.  And corrected me that it's not referred to as being "in remission" and instead is N.E.D.  That's "No Evidence of Disease". Grace and her mom credit faith, family, friends and some skilled docs with helping her get to the point where's she's not only cancer free, but strong and focused enough to help other kids struggling through cancer and the difficult treatment.
Making the story more incredible is Grace had a wish while battling the disease, a wish unlike most kids, to meet Pope Francis.  Enter the Make-A-Wish Foundation who through the generous help of donors and the leadership of the NJ head Tom Weatherall and national board chairman John Crowley, Grace's wish was granted.  It just so happened that her wish trip coincided with the Pope's birthday, so of course she brought him a card with a picture of her and her brother.  Her Faith was strong before meeting the Pope and remains a powerful part of her personality and strength.
Her message to other kids is that you have no choice but to stay positive, strong and persevere.  She's one of the toughest, brightest and compelling young people I've met.  She's quick to offer thanks and credit to her family and friends who helped her along the way.  We'll certainly pray for her continued health so that her message and mission will continue to inspire and help heal other kids stricken with terrible diseases.  Thanks to Grace we can put our own difficulties in perspective today.
Here's the entire segment from the show this morning.  Don't miss Jessica Nutt's story on Chasing News tonight as well.
Feel free to tweet me @BillSpadea and share your inspiring stories of people overcoming daunting odds through faith, determination and courage.  And if you can, please help Grace's organization help other kids with your donation.  
WATCH BILL ON PERISCOPE
@BillSpadea