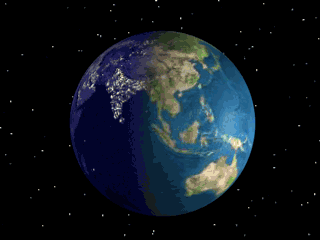 To some people today is #EarthDay…to me it's #FossilFuelAppreciationDay.  Having been fed propaganda for decades about needing to feel guilty for printing emails, driving less-than-fuel efficient cars and using natural gas from fracking to power our home, I thought it was worth looking into and challenging some of the common myths.
First of all, the line about saving trees by not printing is an absolute falsehood.  As a matter of fact, based on the massive tree planting done by paper companies, not printing is a bigger problem.  What many people don't realize is that there is as much forestation coverage in the US today as there was 100 years ago… with three times the population.  So go ahead, print that email.  Please.
As far as cars, new technology has made cars efficient and clean and the air in America continues to get cleaner.  The bottom line is that balanced regulation to curb pollution and the innovation of the free market has combined to make our traditional gas driven cars safer, cleaner and more efficient.  So don't waste the extra money on a hybrid.  Just go for a drive.  Ever wonder why the trees along most highways are plush and green?  Just sayin…
As far as the industry that gets pilloried in the media and in Hollywood, fracking for natural gas is arguably the cleanest and most efficient way to power our homes and the economy.  Even the EPA under Obama has discussed the safety and clean benefits of hydraulic fracturing.
Cleaner air, available domestic supply and lower costs to consumers have all contributed to make natural gas fracking the best form of producing energy outside of nuclear power that we have available.
The U.S. already leads the world in carbon emissions reduction, with emissions down 26% since the shale boom hits its stride in 2007. Why? Because of the use of natural gas, a fossil fuel, now produced in historic volumes made possible through fracking, or hydraulic fracturing.

Fracked natural gas has been key to reducing U.S. carbon emissions to their lowest levels since 1988, the U.S. Department of Energy recently announced.

Over the same 27 year time-frame, figures from the U.S. Bureau of Economic Analysis show the U.S. economy nearly doubled, growing about 50% when gross domestic product is adjusted for inflation.  
So turn up the climate control in your home, slow cook the ribs in your natural gas powered kitchen, take the scenic route to the holiday dinner and print that email. It's all good and gettin' better. Happy #FossilFuelAppreciationDay!
How will you celebrate #FossilFuelAppreciationDay?@BillSpadea

— New Jersey 101.5 (@nj1015) April 22, 2016
WATCH BILL ON PERISCOPE
@BillSpadea